Catch me on "Elementary"!
This past Thursday on CBS, I made my network television debut in an episode of "Elementary" entitled "Into The Woods" starring Jonny Lee Miller & Lucy Liu!
New play reading at The Actors Studio with Oscar-winner Ellen Burstyn !
I recently had the honor of appearing in a lead role of a brand new play called Aliyah at the famed Actors Studio. Written by Kathryn Grant, the reading was directed by Oscar, Emmy, and Tony Award-winner, Ellen Burstyn.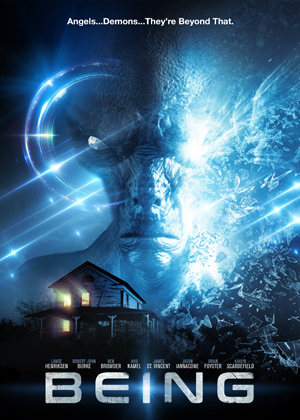 "BEING" Screens At Cannes!
The thriller feature that I starred in alongside sci-fi legends Lance Henriksen and Ben Browder will soon be having its US premiere after recently screening at the Cannes Film Festival! Stay Tuned!
Recurring role on new Paul Rudd Netflix Series!
I've had such an amazing time over the last few months working on Paul Rudd's upcoming existential comedy series "Living With Yourself" alongside Paul, UK superstar comedian, Aisling Bea, directors Valerie Faris & Jonathan Dayton ("Little Miss Sunshine"), and Emmy-winning writer/creator Timothy Greenberg ('The Daily Show'). Coming soon to Netflix!
"American Morning" is green lit!
After an incredibly successful fundraising campaign 'American Morning', a short film/pilot I wrote and will be starring in, will be going into production this winter!
Directed by Award-winning filmmaker, Andrew Wonder, and produced by Award-winning producers Sarah Wharton, Alon Simcha, and Robbie Bryan, 'American Morning' is the story of a young music teacher's personal struggle and violent solution after experiencing a mass shooting at his elementary school.
Readings & Workshops of New Works!
Recently I had the honor of appearing in a series of readings and workshops of riveting new plays including:
- The True, written by Sharr White (The Snow Geese), directed by Scott Elliott, starring Oscar-winner Frances McDormand, David Straithairn, Frank Whaley, & Cory Michael Smith (presented by The New Group)
- Dismal Nitch, written by 7-time Emmy-winner, George Meyer (The Simpsons), directed by Tony-winner, Doug Hughes (Doubt) (presented by NYTW)
-The Every 28 Hours Plays, 50 short plays addressing systemic racism, police brutality, and the BLM movement in the U.S. (presented by The New Group and The LAByrinth Theatre Co.)
-A Doll House, a new translation written by Royston Coppenger, directed by John Gould Rubin (presented by the Dorset Theatre Festival)
'The Last Days of Judas Iscariot' is a HIT!
Written by Pulitzer Prize-winner, Stephen Adly Guirgis and directed by Oscar-winner Estelle Parsons, this production was presented at the Ellen Stewart Theatre (La Mama-NYC)
Check out the rave reviews!
"Poignant and natural...[Dexter] is a true stage animal!" -Peter Marks, The Washington Post
"A minimalist production of epic proportions. Breathtaking performances." - Theatre Is Easy

The final moment of Judas belongs to actor Stephen Dexter, who delivers the show's closing monologue with perfect flow and extreme pathos." - Stage Buddy
"In The Last Days, Guirgis explores personal responsibility that is addressed in a heartfelt monologue by Butch Honeywell (Stephen Dexter) about remorse and regret." - This Week In New York
Check me out on "Billions"!
I appeared this past Sunday on the Showtime hit series in the episode "Dead Cat Bounce" as a Wall Street jerk trying to pick a fight with Bobby Axelrod's (Damian Lewis) right-hand man, Mike Wagner (David Costabile).
'Turn Me Loose' is a certified SMASH!
Produced Off-Bway at the Westside Theatre by EGOT-winning actor and music legend, John Legend, and starring Emmy-winner, Joe Morton (Scandal), this searingly funny and gut-wrenching play about the life of comic genius, Dick Gregory, is a NY Times Critics Pick!
"Afghanistan, Zimbabwe, America, Kuwait" Opens TONIGHT!
Written & Directed by Daniel Talbott and produced by Rattlestick Playwrights Theatre, starring Seth Numrich (AMC's 'Turn'), Kathryn Erbe (L&O:Criminal Intent), and Chris Stack (One Life To Live).
Featuring me in a haunting role as a dead soldier.
"Captivating...intense performances!"
- New York Times
"You can feel the heat and the panic in Daniel Talbott's hallucinatory production, which has the rhythm and texture of a nightmare. This one will stick with you for a while."
- Time Out NY, ****, "CRITICS PICK"

"It's gritty stuff. The acting is uniformly strong and the script packs punches with its unsettling imagery."
- NY Daily News
"[An] explosive and intense new drama."
- Theatre Is Easy
The reviews are in for '1931'!
starring Stephen Dexter & Kelsey Moore
''NY Theater Top Ten Pick!'' -NY Daily News

''A complete & total triumph! STEPHEN DEXTER gives the most moving performance of the season!'' - Newark Star-Ledger

''STEPHEN DEXTER is wonderful." - Backstage

''STEPHEN DEXTER executes the confusion and pain of his character immaculately, and his chemistry with his lover, from stifled tears to charismatic teasing, was masterful.'' - Washington Square News

''Allie Mulholland's production, darkly lit and minimal, often speaks in the muttered tones of desperation…only DEXTER and Moore given a strong chance, which they seize hungrily.'' - The Village Voice

''STEPHEN DEXTER plays Adam, the protagonist, with an iron steel and determination. His performance possesses humanity and a universal appeal. Adam is transformed from a hard-working ambitious young man to a homeless, animal-like sub-human. His moments alone on stage are some of the most riveting in the play.'' - TheatreOnline.com

''Outstanding are the actors playing Adam and the girl, STEPHEN DEXTER and Kelsey Moore.'' - TheatreScene.net
'HIKOBAE' closes to capacity crowd in Tokyo!
After an absolutely incredible and life-changing 4-month tour of Japan and the U.S., 'Hikobae', the moving story of a small city hospital in Northeast Japan trying to survive in the wake of the 2011 Tohoku earthquake, tsunami, and nuclear fallout, closed to a sell-out audience at the legendary Galaxy Theater in downtown Tokyo. Directed by Japanese filmmaking legend, Toshi Shioya, the play featured me in the lead role of a young American doctor among a cast of veteran Japanese actors from the theater, TV, and film. Check out our spot on FOX-NY!